Façade Inspections
Over the course of its service life, a building's façade endures monumental environmental forces. Through regular inspections performed by our team of qualified experts, RDH can help ensure your building façade is performing as it should and identify problems before they become costly repairs.
What to Expect
Façade inspections typically include the following elements:
Review of the project documents including plans and specifications (if available) in order to understand the construction and determine potential problem areas
Preparation of inspection drawings including floor plans, elevations, and typical wall details to be used in planning the investigation and recording observations during the investigation
Evaluation of service history through review of maintenance logs, occupant questionnaires, and previous façade inspection reports
Assessment of watertight integrity performed through a cursory interior leak survey and the review of occupant questionnaires to determine if leaks are present. Water testing or infrared thermography may also be used to determine leak paths.
General and detailed inspections conducted using either binoculars or drone photography to scan all walls to identify problem areas and areas requiring additional detailed, hands-on inspection using a swing stage or industrial rope access. This may include non-destructive testing such as sounding, pull-tests, probing, or removing loose or broken components.
Reporting of unsafe conditions as required by the ordinance, through comprehensive documentation. If any unsafe conditions are found, the inspector will submit a report including a stabilization and repair plan to the Department of Building Inspection within 72 hours of the inspection.
Reporting of inspection findings submitted to the building owner and the city officials in a written report summarizing the extent and results of our inspection
Building owners in areas with façade inspection ordinances should plan for these inspections well in advance of the required inspection date as the assessment may take a few weeks to complete.
The Benefits
Regular façade inspections play a key role in preventative maintenance by helping building owners identify problem areas earlier. Through years of experience developing custom maintenance plans, tailored to both the short- and long-term needs of a building, we've learned that comprehensive planning that includes regular inspections and assessment allows for smaller, more manageable maintenance projects that extend the service life of building assets and reduce the risk of unexpected and costly repairs.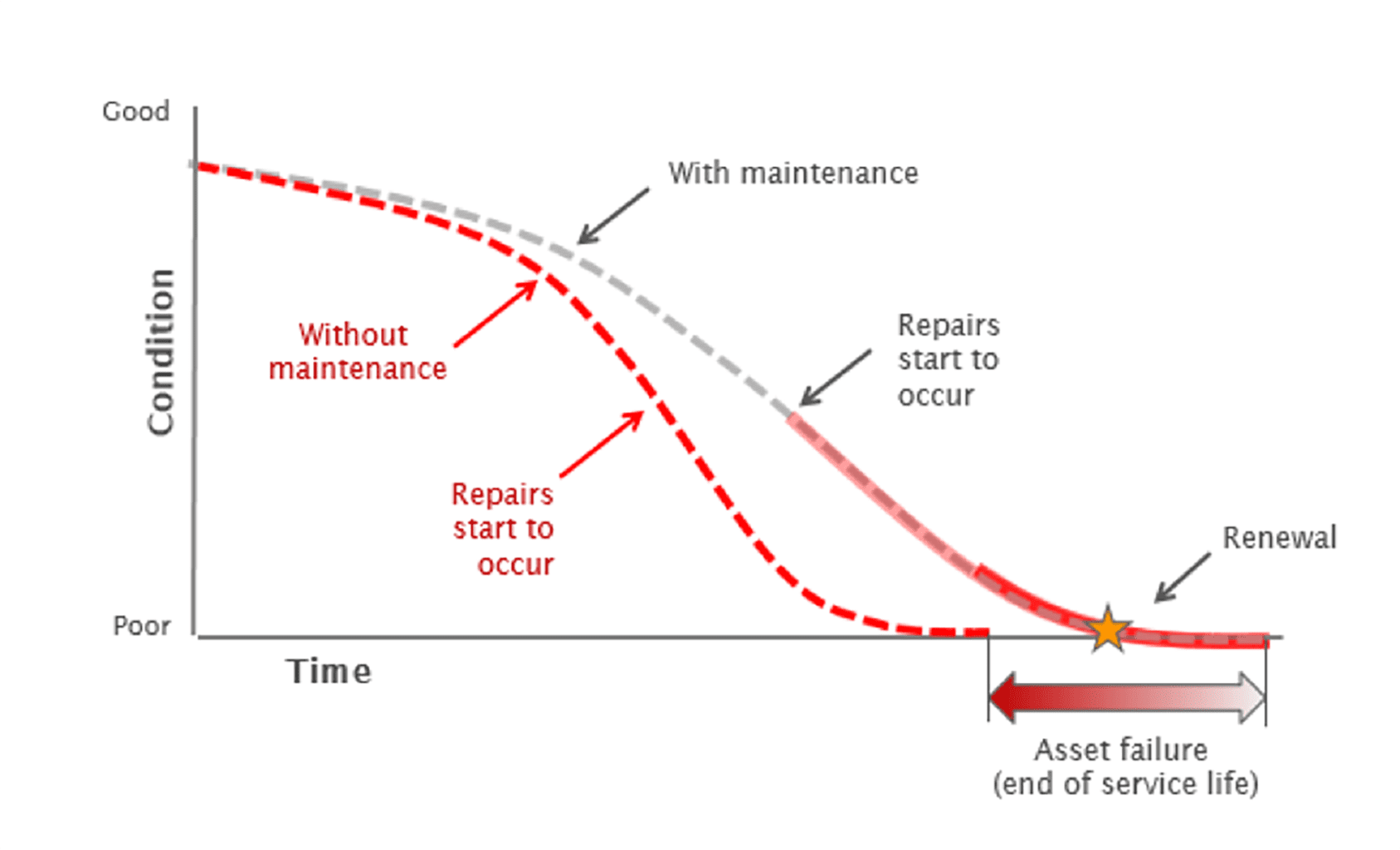 San Francisco Façade Inspection Ordinance
In May 2016, with the addition of Chapter 16E, a local amendment to the California Building code (CBC), San Francisco became the first city in California to enact a façade inspection ordinance.
The purpose of the ordinance is to ensure public safety and requires periodic inspections of in-service building façades, intended to preemptively identify cladding components whose attachment has degraded to a point that it could fall, posing a risk to both people and property below.
To comply with this new ordinance, buildings five stories and higher must undergo a façade inspection by a licensed engineer or architect every 10 years. Further, building owners must submit a report produced by the engineer or architect who conducted the inspection to the City's Department of Inspections prior to the initial inspection deadline.
The RDH Approach
At RDH, our experienced engineers and architects plan ahead to efficiently assess the current condition of your walls, determine the causes of performance issues, and quantify the extent and severity of the damage that has occurred. To ensure no detail is overlooked, our team includes individuals certified by the Society of Professional Rope Access Technicians (SPRAT) to use boatswain's chairs for façade inspections, giving our team an up-close look at any building, whether 6 stories or 16.
To effectively address problems encountered during the inspection, RDH uses our advanced building science expertise to help you understand the cause of the performance issues, present options for next steps, and guide your decision-making process through repairs.
RDH has significant experience performing façade inspections using ASTM E 2270 Standard Practice for Periodic Inspection of Building Facades for Unsafe Conditions, the basis for the required inspections, and has provided façade inspection and repair services for numerous projects on the West Coast and across North America. From cutting-edge designs to historic landmarks, our team has helped building owners understand performance issues and effectively address them. To learn more about RDH's work, browse through a selection of our façade inspection case studies.