The 2019 Colorado Masonry Systems Design Guide is a comprehensive resource for building owners, architects, and contractors on masonry design details and construction practices that are acceptable in Colorado and southern Wyoming. Our Training & Publications team developed this reference guide, the first of its kind in the Rocky Mountain region, for the Rocky Mountain Masonry Institute (RMMI).
Our team provided multiple services to facilitate the publication of this guide. We served as the primary authors of the content and managed the document's production. Using our previous work on the 2016 National Masonry Systems Guide: Northwest Edition as the basis for this guide, we adapted the content to accommodate the unique climate of the Rocky Mountain region and local design and construction practices. We worked with designers, engineers, and mason contractors operating in Colorado and southern Wyoming to identify the greatest design and construction needs of the region, to focus the technical content of the guide on systems most applicable to the region, and to develop technically sound and region-specific construction details. Our team also prepared the document's illustrations and created an overall publication design unique to the 2019 Colorado Masonry Systems Design Guide.
The 2019 Colorado Masonry Systems Design Guide provides comprehensive design and construction detailing information for clay or concrete masonry as anchored veneer or single-wythe concrete masonry unit (CMU) above-grade wall systems for a wide variety of building types. The discussion and design guidance for each system focuses on managing moisture, air, and heat transfer between the interior and exterior environments and emphasizes constructability to promote long-term durability.
The guide demonstrates the masonry wall as a system and how masonry can be used to produce a high-performing enclosure assembly that meets the demands of modern-day codes. The guide recognizes the multitude of governing energy codes throughout the region but provides broad enough information that it supports the designer even where energy code requirements are most stringent. By discussing the varying thermal performance of different ties and insulation options, the guide accommodates a broad range of projects and performance expectations. It stresses the importance of managing air leakage so readers will learn specific actions they can take to provide a successful air barrier system.
A few sample pages of the guide are shown below. To access and download the full version , please visit our Technical Library:
https://www.rdh.com/resource/2019-colorado-masonry-systems-design-guide/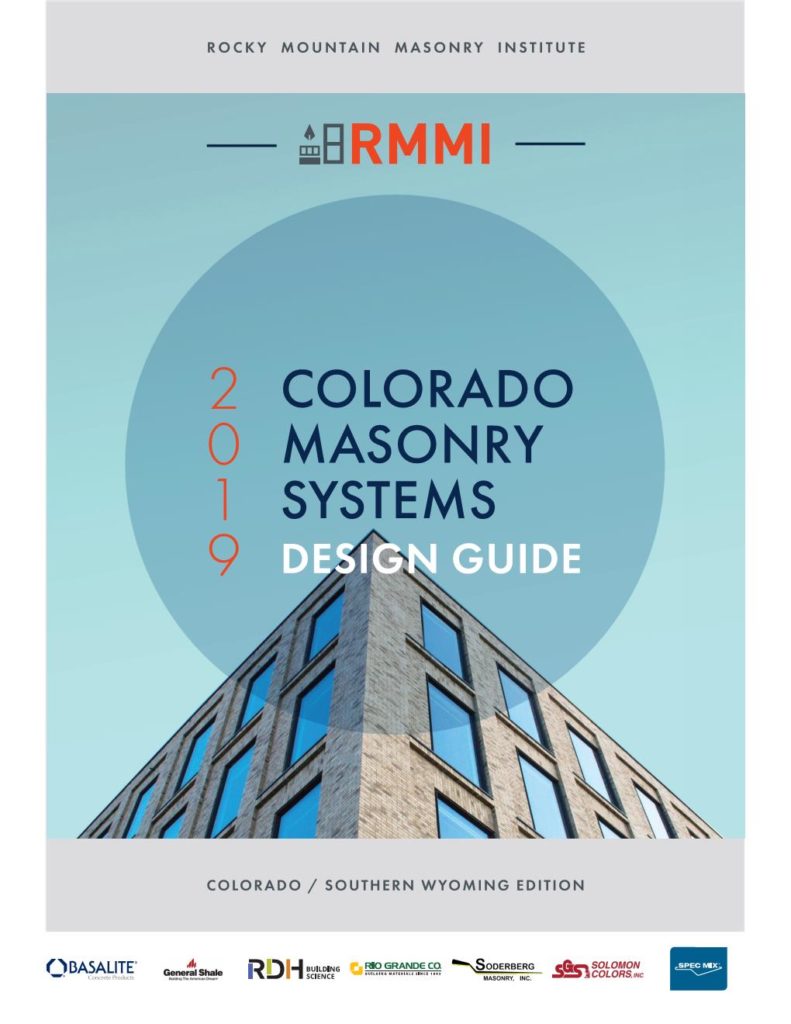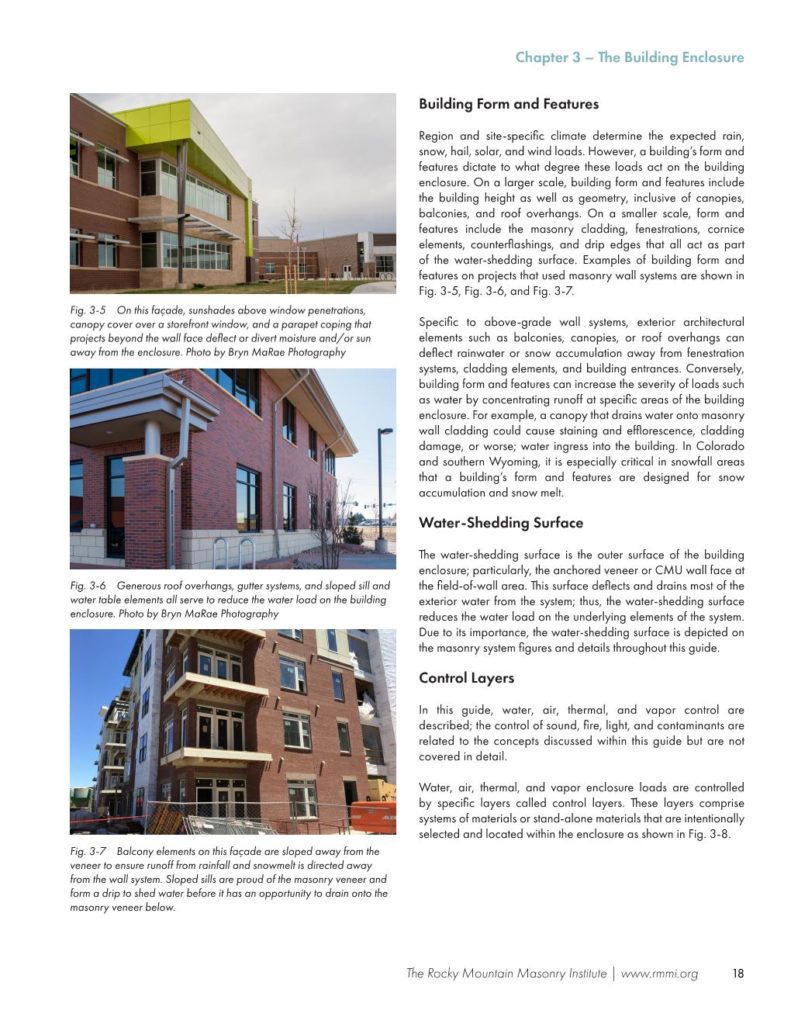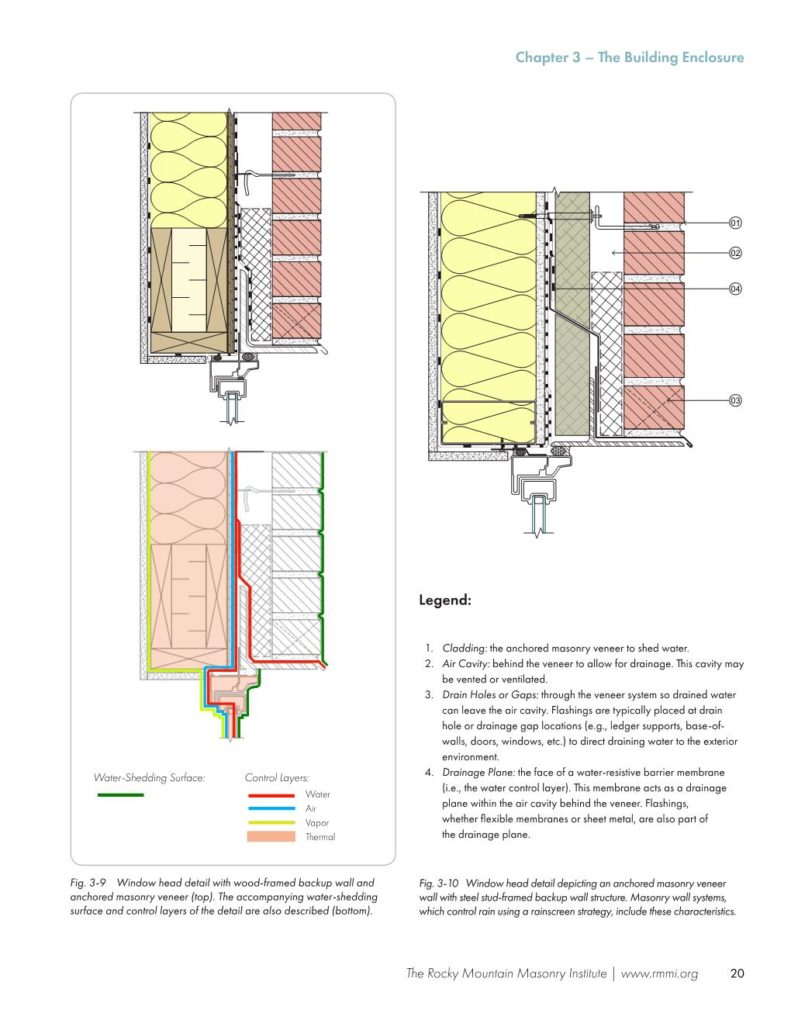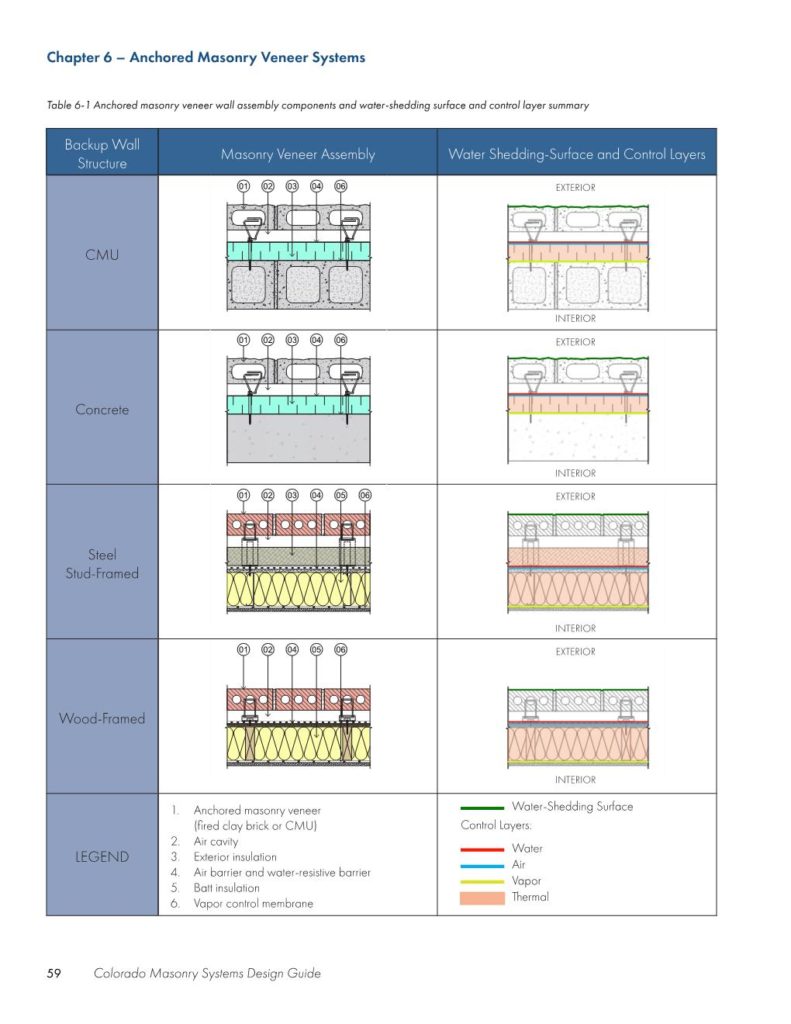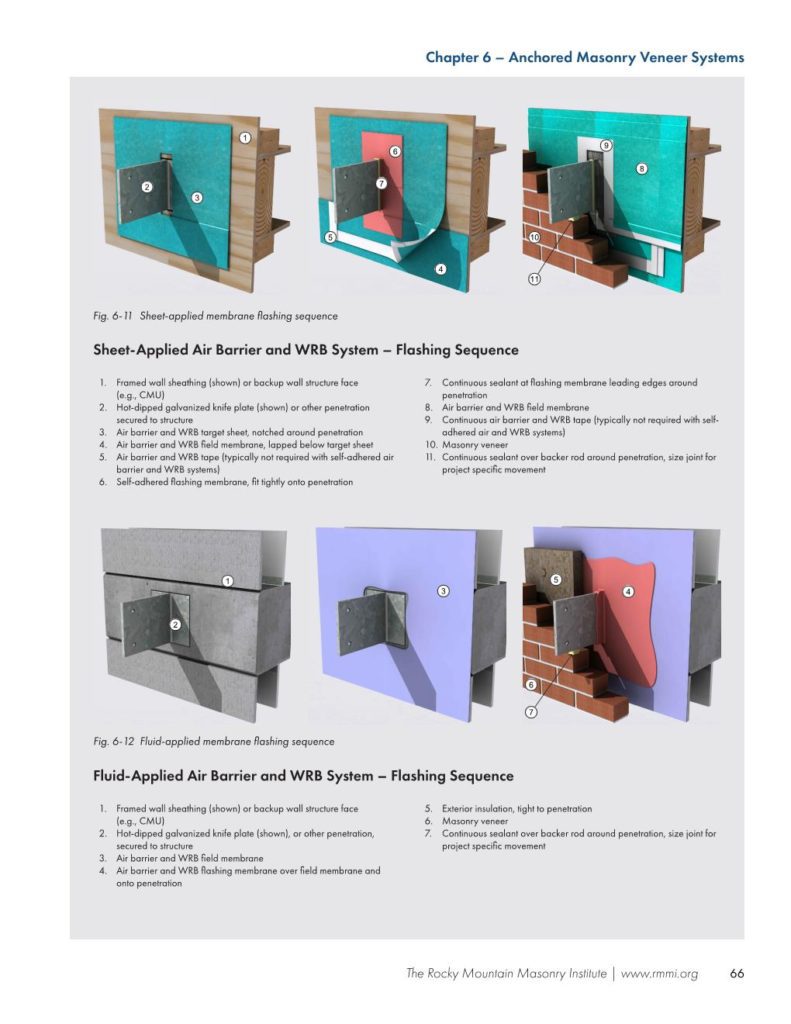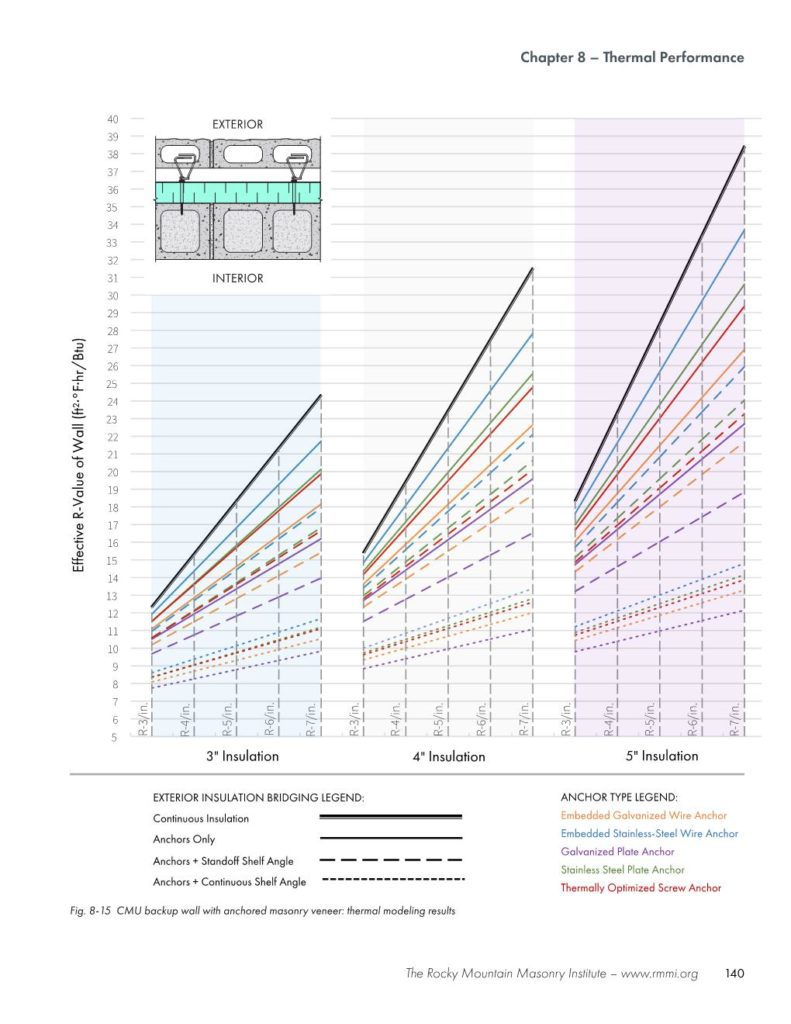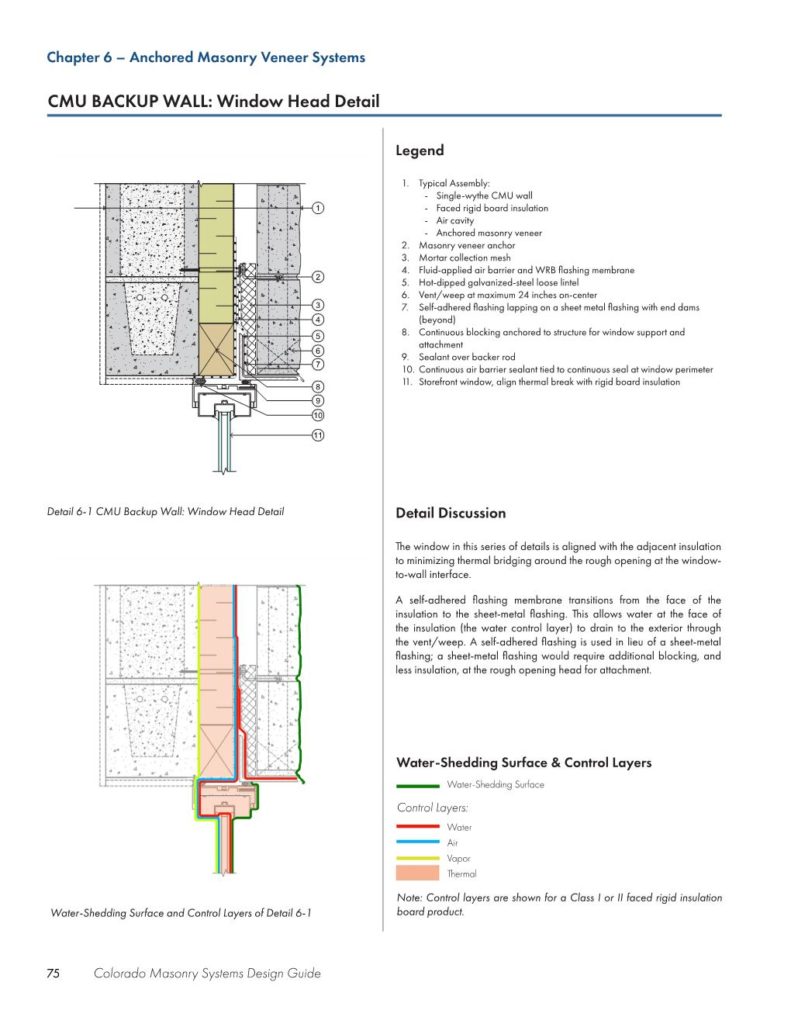 Share This Post
Rocky Mountain Masonry Institute (RMMI)
Primary Author, Publication Designer, Production Manager