In 2019, Alex Janusz became the first recipient of the RDH Research Scholarship fund to join RDH following the completion of their studies. The mechanical engineering graduate and University of Toronto building science researcher now fulfills a role as an Energy and Sustainability Analyst in our Vancouver office.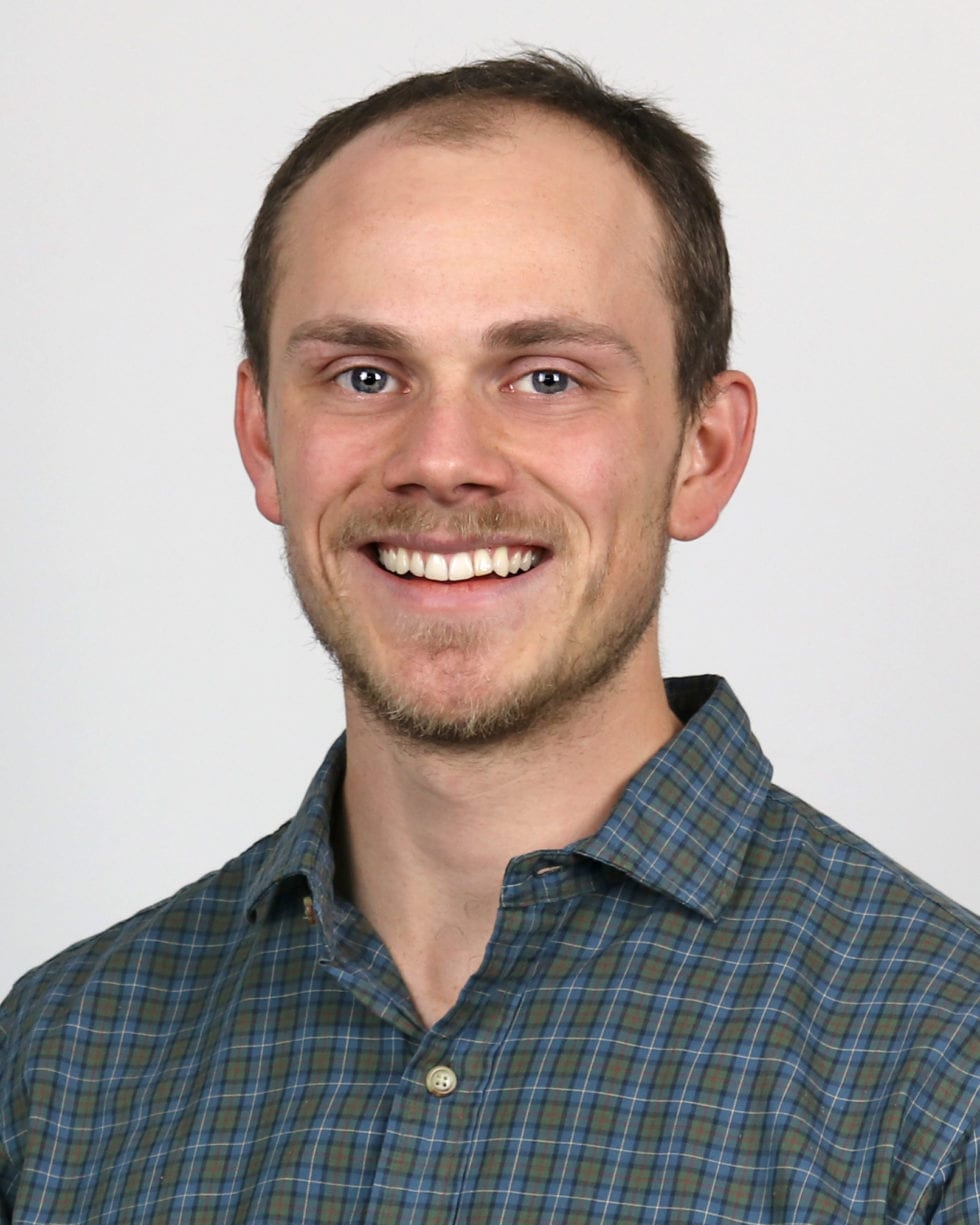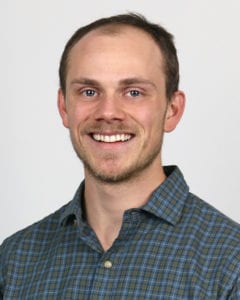 With a passion for sustainable design and a keen interest in building science, Alex was the winner of the RDH Research Scholarship in 2018, receiving funding as well as the opportunity to draw on the depth and breadth of RDH's knowledge and experience while completing his post-graduate studies. The RDH Research Scholarship provides financial support to students who are completing their master's or doctoral degrees in building science research, thus promoting the recipients' commitment and exploration of the area of building science.
I caught up with Alex to hear about his post-graduate education journey and to see how the RDH Research Scholarship helped him.
Going back to the beginning of your journey, can you tell me why you chose to pursue studies in the area of building science? What elements appealed to you and why?
While completing my undergraduate degree, I was searching for a field of engineering where I could help to promote sustainable design and construction in Canada. I've really loved architecture for a long time, but I'd been deterred from pursuing related engineering fields because I had read that it was slow to change and stifled innovation. When I discovered building science, I realized there was a large amount of change taking place and that the field needed people to help fuel its growth. Discovering this field where everyone was working to make buildings more durable and energy efficient was incredible. I was eager to spend time learning about it and meeting other building scientists.
Fast-forward to your post-graduate studies, where you concentrated on using the concrete structure in existing buildings to store thermal energy in order to reduce operating costs and GHG emissions. Can you tell me how you learned about the RDH scholarship and what motivated you to apply?
A professor at the University of Toronto circulated a document outlining the competition several months before the deadline. I heard about the RDH Research Scholarship because a group of graduate students and I would regularly exchange scholarship opportunities. The RDH Research Scholarship had a cash prize, which was a big incentive to apply. But unlike the government grants, I also figured it would also provide me with the opportunity to get my name out there in the industry. I was already spending a fair bit of time networking and making connections to streamline my job search, so this was an additional boost. Winning was obviously the objective, but I thought by just submitting an application, it was a great way to get my resume through RDH's door and get my name in the system.
We know what happened next; what was your experience like upon learning you received the RDH Research Scholarship?
Many of my colleagues were also applying for the RDH Research Scholarship, so it felt like a head-to-head competition. As part of the process, RDH reviewed my research proposal. Receiving some affirmation just as I was getting deep into my research gave me some confidence that I was headed in the right direction. The day I found out I was successful in securing the scholarship was glorious. I remember it was a bright and warm day out; I went out for a nice Italian lunch to celebrate. Dave Ricketts, the R in RDH, also reached out to congratulate me, which meant a lot to me. He set me up with a mentor, and he offered to answer any questions I had about RDH.
While you were completing your post-graduate studies, how would you describe your interactions with RDH?
Even before I received the scholarship, I crossed paths with RDH on many occasions. More than any other company I've encountered, RDH is taking leadership in shaping engineering education in Canada. RDH has a strong presence at the University of Toronto as a number of RDH staff are associates of professors and often collaborate and share ideas. RDH participated in several building science panel discussions and student mixers I was involved in. Many of my lab-mates and professors were also members of the RDH team. They are all wickedly smart, passionate about making buildings better, and they love their work. This exposure made a really strong impression on me.
I was also impressed by RDH's commitment to education in general. To me, it shows RDH believes building science is a meaningful contribution, and they are dedicated to making this vision a reality. I found having that optimistic attitude really energized the building science education community.
Once you completed your studies, you joined RDH's Energy & Sustainability Group. Did your experience with the RDH Research Scholarship make it easier to transition to work at RDH?
It definitely did. I knew I wanted to do work related to sustainable building, but I was having trouble deciding whether energy modeling was the right fit. Part of my RDH scholarship was that Steve Kemp was assigned to mentor me during my thesis. Steve Kemp is one of Canada's foremost energy modeling experts, so as his mentee, I had the opportunity to talk to him about how he got started in the field. Talking to him made it clear that even for people that are amazing at their jobs, they didn't necessarily know how it would turn out when they started. That took a lot of pressure off and helped me to decide to pursue building energy modeling.
Another part of my scholarship included the opportunity to present my research to the Energy and Sustainability Group in Vancouver, while I was still a student. The presentation went quite well, and it happened that they'd been looking to hire an energy modeler for several months, so I applied for the position, the interviews went well, and everything fell into place beautifully.
We are glad to have you on board! Now that you have spent some time here at RDH, what aspects of working at RDH have you enjoyed the most?
I have completed various co-op programs during my undergraduate degree and have had several jobs so far, and working at RDH has been my favorite. My coworkers are passionate and talented, the leaders are incredible at their work and look after their teams, and from the beginning, I've gotten to work on cutting-edge buildings and research. As a young engineer just learning the ropes, perhaps the most incredible part is that I get paid to learn from leading experts.
Perhaps not quite as important, but still enjoyable, is that the RDH Vancouver office lunchroom has a great view of the north shore mountains and awesome coffee.
Thank you for your time, Alex. It is great to hear that the RDH Research Scholarship has had such a profound effect on your career so far. I look forward to seeing and checking in on your progress at RDH in the future.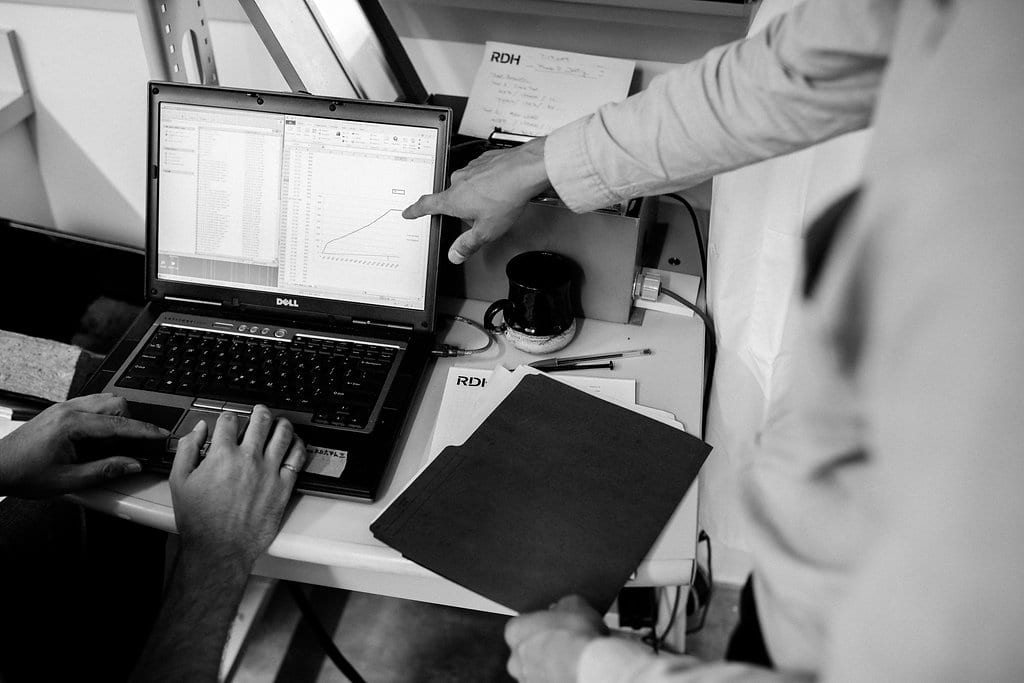 Apply for the 2020 RDH Research Scholarship
Applications for the 2020 RDH Research Scholarship are now open. We encourage you to apply if you or someone you know is currently a student who is enrolled full time in a post-secondary institute in Canada or the United States. Research topics must be in the field of building science and broadly related to the work that RDH does. The deadline for applications is 5:00 pm PST, May 31st. To view more information about the RDH Research Scholarship, check out our blog post here.