Boston Façade Ordinance
Over the course of its service life, a building's façade deteriorates due to wind and meteorological effects. In recognition of this fact, the city of Boston enacted a façade inspection ordinance in 1995.
The purpose of the façade inspection ordinance is to ensure public safety by mandating periodic inspections of in-service building façades. These inspections are intended to preemptively identify any cladding components whose attachment has degraded to a point that the cladding could fall, posing a risk to both people and property below.
In addition to Boston, the following US cities have also enacted façade ordinances: Chicago, Cincinnati, Cleveland, Columbus, Detroit, Milwaukee, New York, Philadelphia, Pittsburgh, San Francisco, and St. Louis, plus the Canadian province of Quebec.
Understanding the Requirements for the Boston Façade Ordinance
While routine inspections and maintenance are part of any good building management plan, the Boston façade ordinance implements a strict inspection schedule requiring that buildings greater than 70 feet in height undergo a façade inspection by a licensed engineer or architect at least once every 5 years. Further, buildings over 125 feet in height are required to be inspected at close range, such as by suspended scaffolds (swing stage) or by rope access.  In the case of an unoccupied building, this frequency is shortened to once a year. To comply with the ordinance, building owners must submit a report produced by the engineer or architect who conducted the inspection to the city's Inspectional Services Department prior to the initial inspection deadline. The fine for non-compliance is $100 per day.
RDH has significant experience performing façade inspections using ASTM E2270: Standard Practice for Periodic Inspection of Building Facades for Unsafe Conditions, which is the basis for the required inspections. If you are a building owner in Boston, RDH can assist you in determining if your building requires façade inspection and we would be happy to walk you through the process and requirements.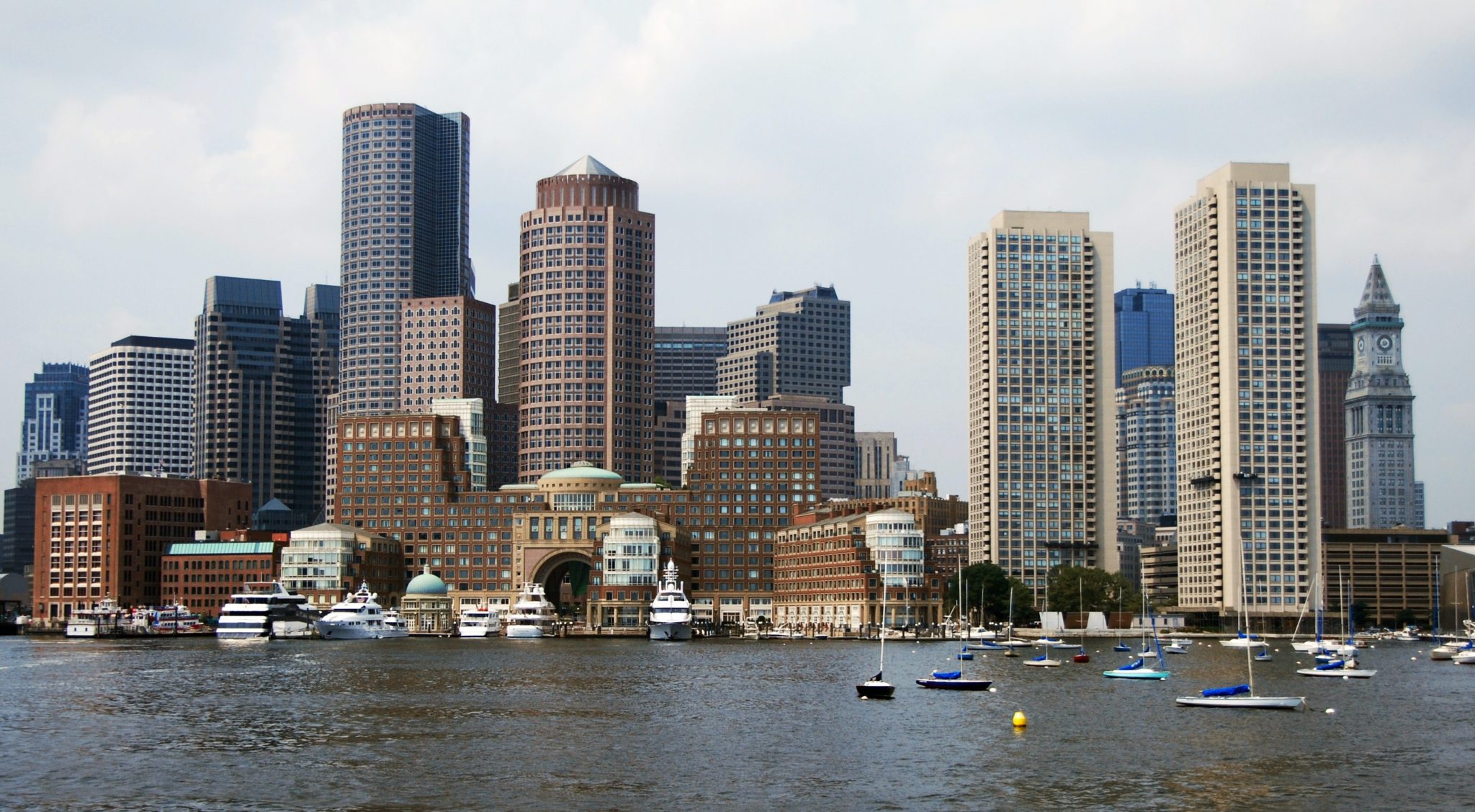 What to Expect
Building owners should plan for these inspections well in advance of the required inspection date because the assessment may take a few weeks to complete. RDH's façade inspections typically include the following elements:
Review of the project documents, including plans and specifications (if available) to understand the construction and determine potential problem areas.
Preparation of inspection drawings, including floor plans, elevations, and typical wall details to be used in planning the investigation and recording observations during the investigation.
Evaluation of service history through review of maintenance logs, occupant questionnaires, and previous façade inspection reports.
Assessment of watertight integrity based on discussions with building maintenance personnel.
General and detailed inspections conducted using binoculars to scan all walls to identify both problem areas and areas that require additional detailed investigation. For buildings taller than 125 feet, RDH also conducts hands-on inspections using a swing stage or industrial rope access. This may include non-destructive testing such as sounding, pull-tests, probing, or removing loose or broken components.
Reporting of unsafe conditions to the city as required by the ordinance. If any unsafe conditions are found, RDH will notify the building owner immediately and will recommend actions necessary to repair or stabilize such unsafe conditions. We are required to clarify unsafe conditions in our report to the city, including a description of the steps taken by the building owner to address them. Typically, RDH will verify completed repairs or stabilization and prepare a follow-up letter to the city.
Optional – Preparation of report

 to the building owner summarizing the observed conditions with appropriate recommendations.
The Benefits of Façade Inspection
While the most important part of Boston's ordinance is to maintain public safety, this ordinance can also help building owners detect problem areas. In building façade repair, a deferred maintenance item can easily turn into a costly repair while early detection can make repairs more manageable. When problems are identified early, preventative maintenance can help save money on repairs in the long run.
RDH is available to perform similar services across North America, including other cities with or without façade ordinances.
The RDH Approach to Façade Inspections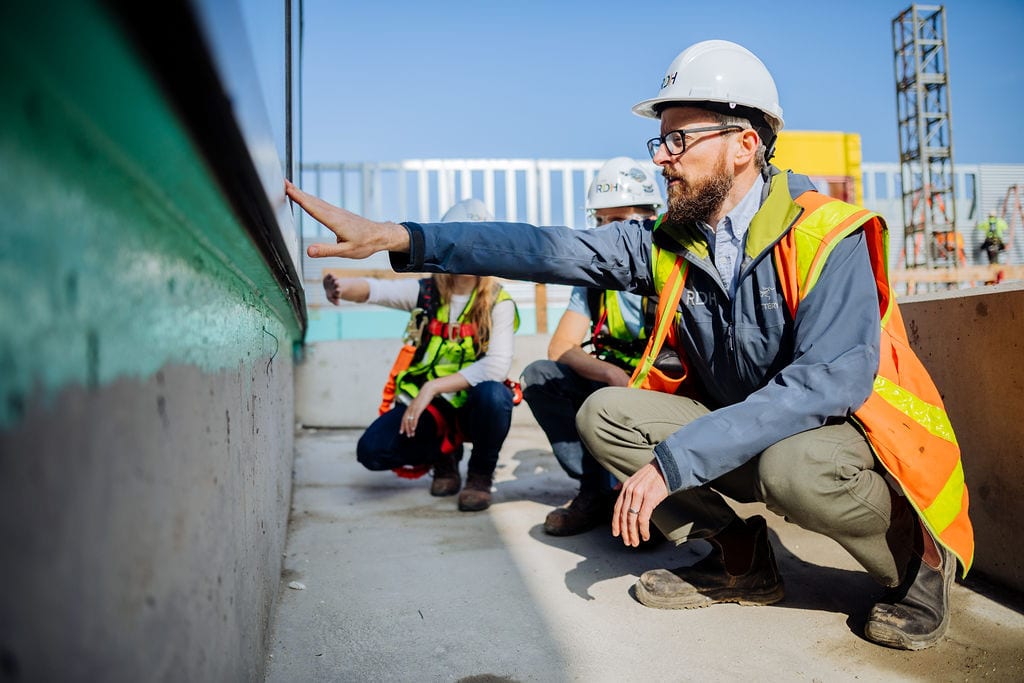 At RDH, our experienced engineers and architects plan ahead to efficiently assess the current condition of your walls, determine the causes of performance issues, and quantify the extent and severity of any damages that have occurred. To ensure no detail is overlooked, our team includes individuals certified by the Society of Professional Rope Access Technicians (SPRAT) to use industrial rope access techniques for façade inspections, giving our team an up-close look at any building, whether 8 stories or 34. Rope access is often faster and less costly than other conventional access approaches. Industrial rope access methods can be used for buildings at any height and are not restricted by the 300-foot height limitations instated by OSHA in 1910.27 Scaffolds and Rope Descent Systems.
From cutting-edge designs to historic landmarks, RDH has helped many building owners understand building performance issues and effectively address them.
Your Next Steps
Contact RDH today to speak with our façade inspection team, learn more about the Boston façade ordinance and how we can determine a plan of action suited to your building's needs.
The Boston façade ordinance is enforced by the Boston Inspectional Services Department (ISD). For more information contact:
Sean Lydon  
Deputy Commissioner, Inspector of Building
617-961-3076
Marc Joseph
617-961-3233